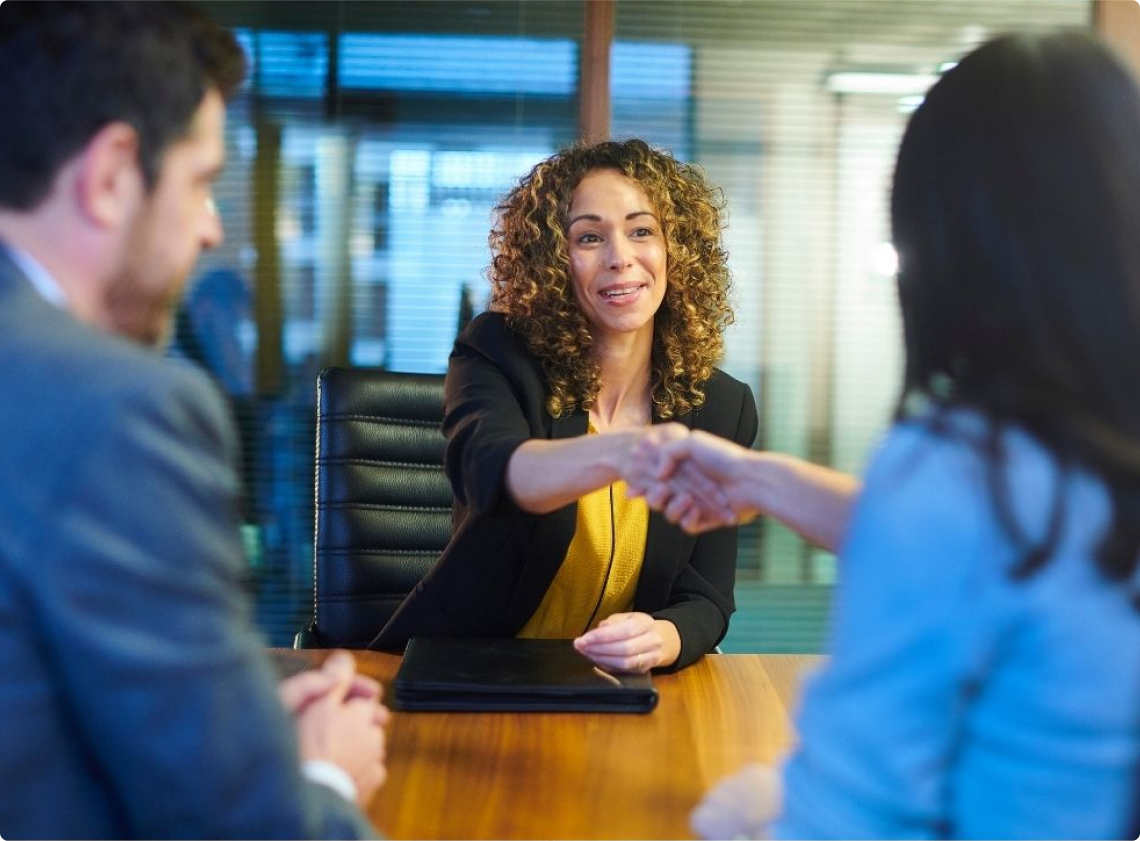 Our goal at Optimum Staffing Solutions is to serve as an extension of your existing hiring team. This starts by taking the time to understand your needs and culture and develop a full profile of your ideal employee. Throughout the search process, we communicate frequently with clients to ensure our work adds to your recruitment strategy rather than competing with your in-house effort. Once we identify top candidates, we put in the time to make sure they're a perfect fit before sending them along to your team.
We know that the talent acquisition process can be time-consuming and challenging, even for companies with in-house recruiters. Our tight focus on manufacturing recruitment gives us the capability to fill complex and specialized positions, consistently finding exceptional talent even in a tight labor market.
Our Recruitment Process
Develop an in-depth understanding of the company and role
Reviewing the job description is just the first step. We communicate extensively with your leadership team to understand how your business operates and the type of employee that will excel in the role and environment.
Identify and verify qualified candidates
Our extensive network, research, and outbound calling give us access to candidates that are often hidden from your in-house recruitment teams. We build the same in-depth understanding of candidates that we do with companies, identifying their skill sets and ideal workplace culture to make sure they're a good fit for the position in all respects before sending them to clients.
Connect hiring teams with top applicants
We provide your team profiles of the top selected candidates and facilitate the introduction and interview scheduling process. When we send a candidate profile, nine out of ten times, it's someone you want to interview, because we put in the work ahead of time to verify their fit and quality.
Select candidates and arrange interviews
We set up all interviews and feedback calls, and can also assist with checking references and vetting candidates before an offer is extended.
Facilitate offer and negotiation
Once you're ready to make an offer, we facilitate the negotiation with the applicant to arrive at mutually agreeable terms for employment.
Follow-through post-placement
We don't disappear after a position is filled. We keep communication channels open after onboarding and follow up with both the candidate and your hiring team to ensure everyone is satisfied with the placement.
Partner with Optimum Staffing Solutions