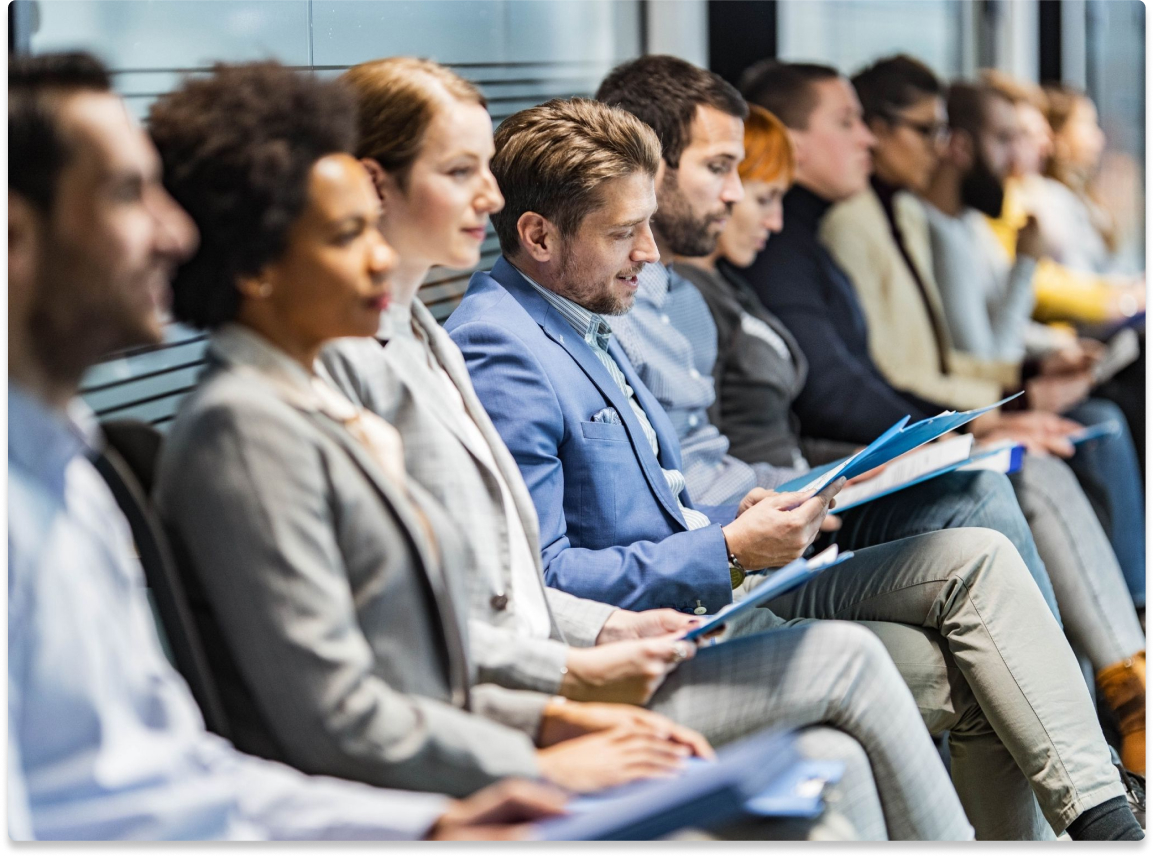 The candidates we work with aren't just looking for any job. They're looking for a company that supports their career goals and has a work environment where they can thrive. The recruitment process at Optimum Staffing Solutions connects job seekers with opportunities that are a perfect match for their skills, work style, and long-term aspirations.
Our personalized recruitment approach starts with taking the time to get to know our candidates. We have as many conversations with job seekers as necessary to understand their background and needs from a culture perspective, as well as their salary and benefit expectations. Once we know the kind of company they want to work for, we only put them forward for jobs that are an ideal fit. If no current opportunities are a good match, we keep an eye out for suitable positions as they come along, and there is never a fee for candidates using our employment services, however involved the process is to find their ideal role.
Our Candidate Process
Interview and screen candidates
We get to know you, finding out what motivates you, what makes you happy, and what you want from your future, to ensure that Optimum is the best agency for you to work with.
Build a relationship
We have between two and four conversations with you before matching you with roles. We put the same dedication into reviewing each candidate's background and resume to develop a full and accurate profile of the type of role you'll fit best.
Connect candidates with companies
If you seem like a good fit for a current opportunity, we connect you with the client and schedule an interview. If we don't have suitable positions at the moment, we stay in touch and let you know when an opportunity is available that fits your skills and needs.
Coach candidates through the interview process
Our team supports you through every round of the interview process, providing coaching and guidance all the way to the offer.
Facilitate offer and negotiation
We work with both you and the company to negotiate salary, benefits, and other details, ensuring you get an offer you're excited to accept.
Support candidates through onboarding
We stay involved through the client's onboarding process and periodically check in with you after placement to make sure everything is going smoothly and help you through any issues. We are always available for our candidates, at every stage of the search and placement process.
Partner with Optimum Staffing Solutions